Welcome to Aventura Townhomes and Villas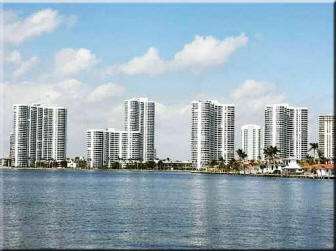 Aventura Townhomes and Villas are private communities located in the City of Aventura. Some of these communities feature waterfront views. Aventura Townhomes and Villas are conveniently located within a short distance of various local and international locations, including The Aventura Mall, countless boutiques in the surrounding area, Bal Harbour Shops. Bal Harbour Shops offers the best in Luxury shopping with such stores as Neiman Marcus, Saks Fifth Avenue, Boutiques such as Channel, Ferragamo, Tiffany's, Cartier, and many, many more.
Aventura Townhomes and Villas real estate include residences with water front views. Many of these communities offer a world of elegance, privacy and international sophistication in one of South Florida's most dazzling settings. Aventura Townhomes and Villas was established to provide an exclusive, private lifestyle for individuals who are accustomed to life's finer things. These signature South Florida communities were designed to offer all the amenities one could want in an idyllic setting.
Aventura Townhomes and Villas premier residential community is located in Aventura between Miami and Fort Lauderdale and many on the Intracoastal waterway, just a short drive from the vibrant nightlife of South Beach and Coconut Grove. The attractions of Hollywood and Fort Lauderdale are also less than a half hour away from Aventura.
History of Aventura - After becoming a city in 1995, Aventura has established its niche in Miami-Dade County as an enclave of tropical landscaping and water surrounding sleek high-rises, with luxury penthouses, condos and apartments, blended with luxurious single-family homes. Majestic palms line the roadways and colorful flowers cover the medians of Aventura Boulevard and Country Club Drive. Aventura Fou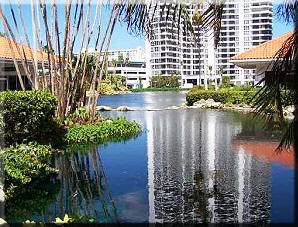 nders Park located in the center of the city of Aventura, features a bayside path, a children's playground, tennis courts and a multi-purpose athletic field. Aventura is synonymous with world-class shopping at Aventura Mall. To date, it is the largest in the area with six department store anchors and more than 250 shops. Aventura is a city located in northeastern Miami-Dade County. The city name is from the Spanish word for adventure. As of the 2000 census, the city had a total population of 25,267. Most of what would later become the city of Aventura was planned during the 1970s by Turnberry as a high-rise residential area, and some of Miami's tallest condominium towers are located here.
Most Aventura Townhomes and Villas developments, boast a sophisticated Mediterranean design that has justly earned its description as the "Florida Riviera." These premiere developments have enjoyed booming sales throughout the late 1980's and early 1990's during both thriving and down markets. Sales to Latin Americans and Europeans have contributed significantly to the development's continuing success. Most of the Aventura Townhomes and Villas provide its residents with amenities such as a pool, Jacuzzi spa, gardens, fountains, recreational area and 24-hour security, to name a few.
Acting as a complement of sorts to the existing single family homes these gated communities are great for people who want to have the luxury of living on a private enclave while remaining within one of the most colorfully varied neighborhoods in Miami-Dade County. Since the 1980s, Aventura Townhomes and Villas have offered amazing residences that range in price for those who seek true optimum living options. Swimming pools sparkling with the sizzling and radiantly inimitable South Florida sunshine, fitness centers with all the latest equipment designed to get you ready to head out to the superb beaches in Miami Beach, Fort Lauderdale and beyond.
What makes living in Aventura Townhomes and Villas twice as appealing is having the infamous Aventura Mall a short drive away from any of the condominiums, thus allowing residents to enjoy shopping at a number of name brand retailers in one of the most popular malls in all of South Florida. The residences at the Aventura Townhomes and Villas offer you all the pleasures of living in the lively city of Aventura.
Aventura Townhomes and Villas Location

View Aventura Townhomes and Villas in a larger map