BAY HEIGHTS COCONUT GROVE
A Luxury Single Family Home Community located in Coconut Grove Florida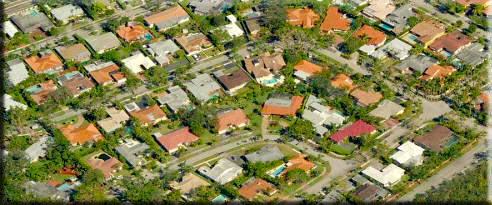 Bay Heights is a hidden treasure within Coconut Grove
Bay Heights Homes Coconut Grove is located within the City of Miami on North side of Coconut Grove over South Miami Avenue. This well established neighborhood features 7 tree lined streets within a walled community. Bay Heights Single Family Homes also feature 24-hour patrolled service. Located just minutes from Miami International Airport and the financial and business districts of Brickell, Downtown, Coral Gables. Bay Heights is a community near public and private schools in the south Coconut Grove and Coral Gables area including Ransom-Everglades, University of Miami and Florida International University. Consisting of only 7 streets, Bay Heights is the perfect description of a centrally located and well maintained place in South Florida where you can enjoy a lifestyle. All Bay Height streets include: Pinta Rd, E Shore Dr, N Shore Dr, Samana Dr, Bay Heights Dr, S Shore Dr.
Bay Heights Coconut Grove Homes for Sale and Rent
See the most up to date inventory for sale and rent at Bay Heights Coconut Grove. The links below contain all the available listings with price information for the homes located at Bay Heights Coconut Grove. The real estate inventory is updated daily.
Click on the links to access detailed information about the homes for sale and rent at Bay Heights. You will find all the real estate information including: price, real estate taxes, year built, location with map, property floor plan size, photo gallery, request a showing and more.
Bay Heights Coconut Grove Location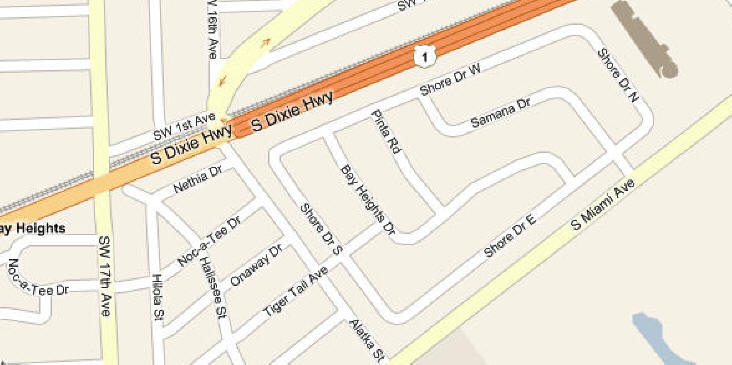 About Bay Heights Coconut Grove
The Coconut Grove area is defined as southeast of US 1, from N. Prospect Ave as the southern border to the intersection of US 1 and Brickell Ave as the northern border. The western border is Le Jeune Road and the eastern border is Biscayne Bay. Basically, all of Coconut Grove has a zip code of 33133, which extends the area north of US 1 into an area called "Silver Bluffs". The area is typically referred to as "The Grove".
About Living in Bay Heights Neighborhood:
As the name implies, life revolves around the bay in this community where location, exclusivity and security are at its heart.
Request More Information about Bay Heights Coconut Grove Homes and Real Estate
| | |
| --- | --- |
| Community Name: | |
| Address: | |
| * Name: | * Required Field |
| * Email: | * Required Field |
| Telephone: | |
| Cellular: | |
| Best Time to Contact: | |
| Best Way to Contact: | |
| Questions or Comments: | |
By submitting this form with your numbers you are consenting to be contacted even if your name is on the Federal Do-Not-Call List