CALUSA MIAMI REAL ESTATE
A Luxury Single Family Homes Neighborhood on West Kendall Florida
Calusa Miami Homes for Sale or Rent
See the most up to date inventory for sale and rent at Calusa Miami Homes. The links below contain all the available listings with price information for the homes located at Calusa Miami Homes. The real estate inventory is updated daily.
Click on the links to access detailed information about the homes for sale and rent at Calusa Miami Homes. You will find all the real estate information including: price, real estate taxes, year built, location with map, property floor plan size, photo gallery, request a showing and more.
All Calusa Miami Homes for RENT

$1,500 to $1,999

For Rent Listings
$2,000 to $2,999
For Rent Listings
$3,000 to $3,999
For Rent Listings
$4,000 to $4,999
For Rent Listings
$5,000 to $9,999
For Rent Listings
About Calusa Homes and Real Estate in Miami, Florida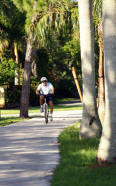 Calusa Club is a subdivision in Miami consisting of single-family homes. Several houses at Calusa are Mediterranean-influenced units that provide residents with walk-in closets, carpet and ceramic floors, wooden cabinets, garages, paved driveways, Mexican tiles, fenced yards, volume ceilings, open balconies and screened patios. Several homes are on lots that are less than a quarter of an acre. The average price of homes for sale in Lakes of the Meadow ranges between $200,000 and $700,000. The community is located near many schools, shopping areas, Calusa Golf & Country Club and the Florida Turnpike.
Calusa Miami, Florida is a hidden treasure within West Kendall
Location to Calusa Miami - Miami, Florida 33186