Information about Merrick Manor Coral Gables
Merrick Manor delivers contemporary style and smart value without forgetting the graceful Mediterranean character of the Gables. Warm wood and natural stone join forces with glass and burnished metal to create a unique environment as welcoming as it is functional. At Merrick Manor, quality of life is key. Exquisite one-to-three bedroom floor plans accentuate the flow of today's live/work/entertain lifestyle. From the reception, to the residences, and throughout the building's amenities, careful design and attention to detail made certain that our features enhance your daily experience.
Coral Gables, officially the City of Coral Gables, is a city in Miami-Dade County, Florida, United States, located southwest of Downtown Miami. The United States Census Bureau estimates conducted in 2013 yielded the city had a population of 49,631.
Merrick Manor Residences and Shops will be located In the heart of The Shops of Merrick Park, surrounded by some of the best of restaurants and cafés that culinary world has to offer. Less than 4 minutes from Miracle Mile boutiques, galleries and bistros also known as "The Rodeo Drive" of South Florida. Merrick Manor conveniently located less than 1.5 miles from Coral Gables business district and 1 mile from the University of Miami, American University of the Caribbean School of Medicine and some of the best and schools that made "National Rankings" list, such as Coral Gables Senior High School, Gulliver Academy, Riviera Day School and many others.
Moments away from Coral Gables Museum, Botanica Viejo Lazaro, Lowe Art Museum, PIAG Museum, Museo Historico Cubano, Merrick House and world famous Villa Vizcaya, now named the Vizcaya Museum and Gardens, Biltmore Hotel and its historic swimming spot with waterfalls at the Venetian Pool. Less than 10 minutes away from Miami International Airport, South Miami, Brickell, Downtown, Miami Beach and Key Biscayne.
Merrick Manor Coral Gables - Kitchens Features
Snaidero Cabinetry in a walnut base cabinets with white gloss scissor lift upper cabinet

White Quartz Waterfall Edged Kitchens

Sub-Zero Paneled Refrigerator

Bosch Appliance Package including glass cook top, wall mounted oven, wall mounted microwave on some units

Dish washer

Grohe Faucet

Oversized Under mount Stainless Sink

Under cabinet Lighting

Merrick Manor Coral Gables - Bathroom Features
Plumbing Fixtures by Duravit

Faucets by Grohe

Cabinetry in Walnut White Quartz by Snaidero

Marble bathrooms, Mirrors, Light Fixtures will be provided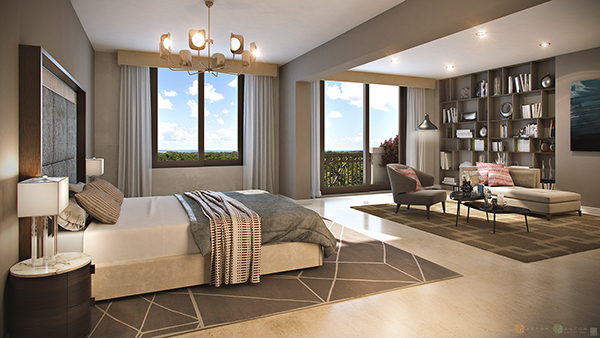 Merrick Manor - Building Features and Services
10 stories

227 residences

Adjacent to the luxurious Village of Merrick Park

Award-winning interior design and furnishings by Steven G

Covered, secured and assigned parking

24-hour Valet Parking

24-hour front desk Concierge

Spacious lobby for a superb arrival impression

Ground-level boutique retail to enhance your living experience

Four elegantly-appointed elevators

Impact-resistant windows and doors

Business Center/Shared office space with computer ready desks and multimedia screen for presentations and conference calls


Merrick Manor Coral Gables - Elegant Gym and Relaxing Pool Area
5TH Floor "MERRICK RETREAT" & Entertainment Complex
A Merrick Manor exclusive, The Retreat is a signature 5th fl environment that opens to the sky and forms the social heart of the building.
Lushly landscaped 25 x 50ft sky terrace pool

Unique indoor/outdoor fitness center, overlooking the pool featuring state-of-the-art TechnoGym equipment

Outdoor yoga adjacent to the pool for exercising al fresco

Oversized outdoor entertainment area with complete summer kitchen, barbeque, bar and seating

Pool Concierge

Gym Attendant
Merrick Manor Condo - Technology Mix
Merrick Manor is an Apple-adapted community

Wi-Fi in all amenity areas

AT&T U-verse
Merrick Manor Coral Gables - Facts
ARCHITECT: Behar Font & Partners is dedicated to the practice of architecture, planning and interior design. The firm's principals have a combined 60 years of architectural experience and have designed numerous creative, functional, flexible and efficient projects throughout South Florida, including Nordica, Brickell Vista, and Gateway to the Grove in addition to Merrick Manor and INTown,Miami. www.beharfont.com
INTERIORS: Interiors by Steven G. Internationally respected and the recipient of numerous design awards, Interiors by Steven G (IBSG) brings their vision to the interior design experience at Intown. With a vast base of knowledge and design influences from multiple cultures and an eye towards quality, high-end materials and finishes, IBSG is perfectly aligned to visually communicate the multifaceted lifestyle offered by this unique property.
CONTRACTOR: JAXI Builders Inc. has been operation in the State of Florida since 1986. In addition to its residential division, JAXI Builders, Inc. has a solid reputation and repeat business clientele leading from their commercial experience in South Florida from "Foundation to Finish" ground up, commercial, industrial, retail, office buildings, tenant improvements, health care, and public sector projects.
DEVELOPER / THE ASTOR COMPANIES: Fueled by the concept that urban living can be luxurious as well as accessible, Astor Companies has been at the forefront of the exciting shift in the South Florida real estate market towards city-centric residences. "All of our properties are designed to change perspectives about what's possible in today's real estate environment," explains Henry Torres, Astor Companies' President. Whether it's the vision to hand-pick locations with tremendous untapped potential, or their unwavering commitment to quality, design, and value, the firm has rapidly grown to become one of the most successful urban developers in the area. A desire to exceed recognized industry standards for performance is one such quality.
Merrick Manor Coral Gables - Lifestyle
Coral Gables was carefully and thoughtfully designed to be a beautiful city. Many of the early buildings, both public and private, set a standard of elegance that still defines the tone and ambience of the city we know today. Many of these treasures have been designated as historic landmarks. Merrick's grand city entrances and regional thematic villages remain a testament to this penchant for celebrating international styles of architecture. His talent for creating unique amenities set Coral Gables apart from other communities decades ago, and the foundation he literally laid within his 10,000 acres of "back country" have continued to blossom. Celebrated and embraced by sequent generations, these jewels of stone, bricks and mortar have been maintained and embellished faithfully within the parameters of Merrick's original intentions. Many of these well known locations offer the visitor a glimpse of the past, even as they continue to reflect the style and grace that defines Coral Gables.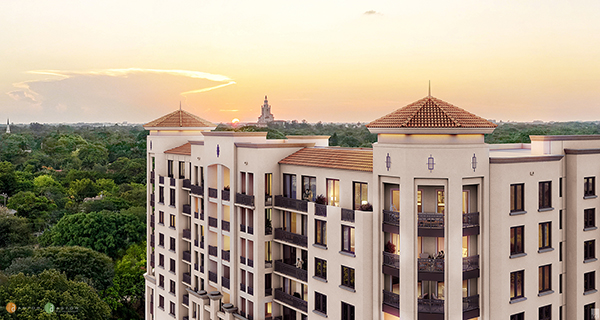 Merrick Manor Coral Gables Views
Merrick Manor Coral Gables Condo Floor Plans
DOWNLOAD ALL FLOOR PLANS (PDF)
Location Merrick Manor Coral Gables

View Merrick Manor Coral Gables Condo in a larger map
Merrick Manor stakes a claim to fashionable urban living while offering access to fine shops and dining. Each of the units is specially tailored for casual yet classy lifestyles. The Merrick Manor Coral Gables rises majestically above the city's premier location. Coral Gables' exclusive residential district is discreetly set apart from the pressures and pace of modern life by a series of dramatic arches that serve as grand entrances to the city, within moments of its eclectic collection of gourmet restaurants, international shops, art galleries, tennis clubs and vibrant green golf courses. And within Coral Gables, no address offers easier access to its many cosmopolitan attractions than Merrick Manor.

ORAL REPRESENTATIONS CANNOT BE RELIED UPON AS CORRECTLY STATING THE REPRESENTATIONS OF THE DEVELOPER. FOR CORRECT REPRESENTATIONS MAKE REFERENCE TO THE DOCUMENTS REQUIRED BY SECTION 718.503, FLORIDA STATUTES, TO BE FURNISHED BY A DEVELOPER TO A BUYER OR LESSEE. IF APPLICABLE, OBTAIN THE PROPERTY REPORT REQUIRED BY FEDERAL LAW AND READ IT BEFORE SIGNING ANYTHING. NO FEDERAL AGENCY HAS JUDGED THE MERITS OR VALUE, IF ANY, OF THIS PROPERTY. This is not intended to be an offer to sell, or solicitation to buy, a Residence in the Condominium in any jurisdiction where prohibited by law. We are pledged to the letter and spirit of U.S. policy for the achievement of equal housing throughout the Nation. All depictions of furniture, appliances, counters, soffits, floor coverings and other matters of detail, including, without limitation, items of finish and decoration, are conceptual only and are not necessarily included in each Residence. The photographs contained herein may be stock photography or have been taken off-site and are used to depict the spirit of the lifestyle to be achieved rather than any that may exist or that may be proposed, and are merely intended as illustration of the activities and concepts depicted therein. All plans, features and amenities depicted herein are based upon preliminary development plans, and are subject to change without notice in the manner provided in the offering documents. No guarantees or representations whatsoever are made that any plans, features, amenities or facilities will be provided or, if provided, will be of the same type, size, location or nature as depicted or described herein. The Developer reserves the right, without notice to or approval by the purchaser, to make changes or substitutions of equal or better quality for any features, materials and equipment. The sketches, renderings, graphics materials, plans, specifications, terms, conditions and statements contained herein are proposed only, and the Developer reserves the right to modify, revise or withdraw any or all of the same in its sole discretion and without prior notice. All improvements, designs and construction are subject to first obtaining the appropriate federal, state and local permits and approvals for same. These drawings and depictions are conceptual only and are for the convenience of reference. They should not be relied upon as representations, express or implied, of the final detail of the residences. The Developer expressly reserves the right to make modifications, revisions and changes it deems desirable in its sole and absolute discretion. All depictions of furniture, appliances, counters, soffits, floor coverings and other matters of detail, including, without limitation, items of finish and decoration, are conceptual only and are not necessarily included in each Residence. Furnishings are only included if and to the extent provided in your purchase agreement. All images and designs depicted herein are artist's conceptual renderings, which are based upon preliminary development plans, and are subject to change without notice in the manner provided in the offering documents. All such materials are not to scale and are shown solely for illustrative purposes. All prices, plans, specifications, features, amenities and other descriptions are preliminary and are subject to change without notice, as provided in your purchase agreement. Prices do not include optional features or premiums for upgraded Residences. From time to time, price changes may occur that are not yet reflected herein. Buyers should check with the sales center for the most current pricing. Consult your Agreement and the Prospectus for the items included with the Residence. Dimensions and square footage are approximate and may vary with actual construction.