ABOUT PINE MANOR SOUTH MIAMI
They say that, when it comes to real estate, that the three most important factors to consider are: location, location and location! Forget about the beautiful, sophisticated architecture of Pine Manor, and all of the luxurious amenities and features that come with a Pine Manor townhome residence. There is literally nothing we could do to top this most important feature: location!
If you know south Miami-Dade County, we only have to tell you that Pine Manor is right smack in the center of High Pines. If you are not so familiar with the locale, here are some of the particulars of Pine Manor's all important location: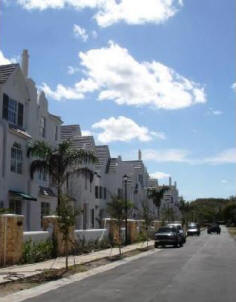 - A short stroll through this tree lined residential neighborhood brings you to Red Road/Sunset Drive "Hometown" shopping district with its Shoppes of Sunset Mall, the countless street-front boutiques, bakeries, restaurants of every kind (French, Chinese, Japanese, Middle Eastern, Cuban, Crepe, etc.), gourmet groceries, fish markets, tennis apparel shops, shoe repair shops, beauty and health spas, ice cream parlors, and on and on.

- A short walk further in various directions in the neighborhood brings you to the public library, the city hall, full service hospitals, The University of Miami, playgrounds, tennis courts, and every other imaginable public amenity.

- If you want to get out of the neighborhood, you can walk to the Metrorail station to take you all over the county, or, in your car, you are seconds from South Florida's main thoroughfare, US Highway #1 (South Dixie Highway). With Metrorail and US1 you can get anywhere you want to go, close or far.

- Perhaps what's most important about Pine Manor's location is what will be immediately around you – wide, tree-shaded boulevards and neighborhood residential streets to enjoy a quiet afternoon stroll or to enjoy sitting in your courtyard, on your sundeck or by the pool just hearing, well, just hearing the birds and maybe a dog bark.
Stroll a few blocks from the shops and restaurants of South Miami's charming "downtown", and you'll find an enclave of unique homes rising through the leafy canopy of High Pines. A place close enough to the city to feel a part of town, but far enough to feel like home. Welcome to Pine Manor. Here you'll experience distinctive architecture inspired by the sophistication of New York's upper eastside town houses, the warmth of San Francisco's city mansions. Built in the Dutch Caribbean style, the brownstones of Pine Manor offer gracious, urbane design featuring butler pantries, courtyards and balconies.
Pine Manor offers its few residents more than elegant homes, it offers a gentrified lifestyle, reminiscent of days when neighbors strolled to town to shop, dine, and meet friends. At Pine Manor, those days happen everyday.
Pine Manor South Miami Floor Plans
Click on a Model to view floor plan (PDF)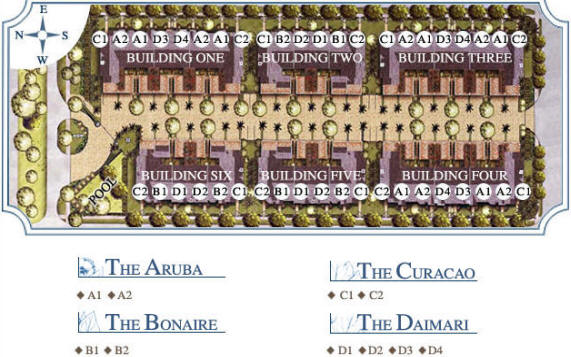 Location for Pine Manor South Miami

Pine Manor South Miami Larger Map
Request More Information about Pine Manor South Miami

| | |
| --- | --- |
| Building Name: | |
| Address: | |
| * Name: | * Required Field |
| * Email: | * Required Field |
| Telephone: | |
| Cellular: | |
| Looking To: | |
| Best Time to Contact: | |
| Best Way to Contact: | |
| Questions or Comments: | |
By submitting this form with your numbers you are consenting to be contacted even if your name is on the Federal Do-Not-Call List
Available Pine Manor South Miami for sale or rent Location Pine Manor South Miami