Smart BRICKELL CONDO IN MIAMI FLORIDA
The Smart Brickell condo at 229 SW 9th St will be one of the latest constructed condo developments to be added to the Brickell area in Miami Florida. Smart Brickell is a residential high-rise complex in the Brickell district of Miami, Florida. Smart Brickell has 25 floors, 50 total residences and its entrance on 9th St.
Smart Brickell condo is an exclusive residential high-rise at the epicenter of Miamiís fastest growing metropolitan neighborhood, located on the coveted Brickell District. These limited edition residences bring together innovative architecture and ethereal interior design to create a living space thatís impeccable, exciting and unique.
Smart Brickell - Building Features
Separate Residence and Hotel Lobbies

Electric Parking Stations

2 Pools, Spa, Party Room/8th Floor

Sky Bar and Restaurant / 10th Floor

Gym / 24th Floor

Rooftop Lounge / 25th Floor
Smart Brickell - Residence Features
50 residence with one and two bedrooms
Residences are delivered fully tied and furnished
Each unit is equipped with smart Wi-Fi
Nest thermostat
LED smart bulbs
Amazon echo/Alexa home and personal assistant
Key less residential entry via smart lock system
City-views terraces with floor-to ceiling sliding glass doors
Bosch kitchen appliances and custom ItalKraft cabinetry
Smart Brickell - Deposit Structure
10% - At Reservation
10% - At Contract
10% - At Ground Breaking
10% - At 17th Floor
10% - At Top Off
50% - At Closing
This elegant boutique development will consist of 50 residential units which encapsulates the Miami modern era, capturing the essence of its rapid transformation into the thriving metropolis it is today. Smart Brickell isnít just a luxury tower, it is a progressive and artistic representation of a multi-cultural and vibrant paradise.
Smart Brickell Condo - Lifestyle
The Brickell District comes to the forefront of international business and luxury living. Desire for waterfront property and Brickell's emergence as Miami's cosmopolitan center has experienced considerable development and even grander plans for the future. Certainly the significance of being the second largest booming international financial center in the United States will further stimulate Miami's entire downtown area and lure new residents and business alike. Brickell condos rising above the beautiful waters of Biscayne Bay is one of the most unique and identifiable skylines in the world. The luxury condominiums on exclusive Brickell Key and those that line Brickell Avenue provide an incomparable life of luxury to their residents.
Living in this exclusive and sought-after location, you will experience the best that life has to offer. From fine dining and shops to tree-lined streets where you can stroll, jog or simply enjoy the natural surroundings that Brickell has to offer. Ideally and centrally located, Brickell is located just minutes from Miami International Airport, Coral Gables, Coconut Grove and Miami Beach.
Smart Brickell is located on Brickell Avenue, overlooking Biscayne Bay. Close by the Four Seasons, it epitomizes luxury, innovation, and sophistication. The exceptional location offers unobstructed views of the ocean and the cityís intriguing outline from its 47 stories. Smart Brickell is just a few blocks away from the thriving retail district, world-class restaurants, lavish spas, chic nightclubs, and the pristine beaches Miami is known for. Only a handful of unparalleled pieces of art are scattered throughout the world, representing the aura, influence, and culture of their respective citiesí inhabitants and era.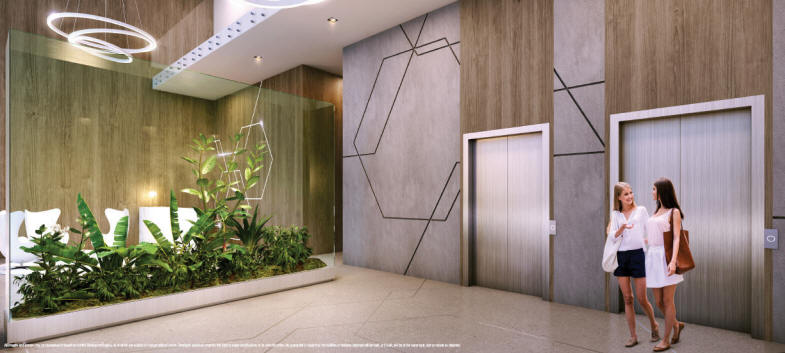 Smart Brickell Lobby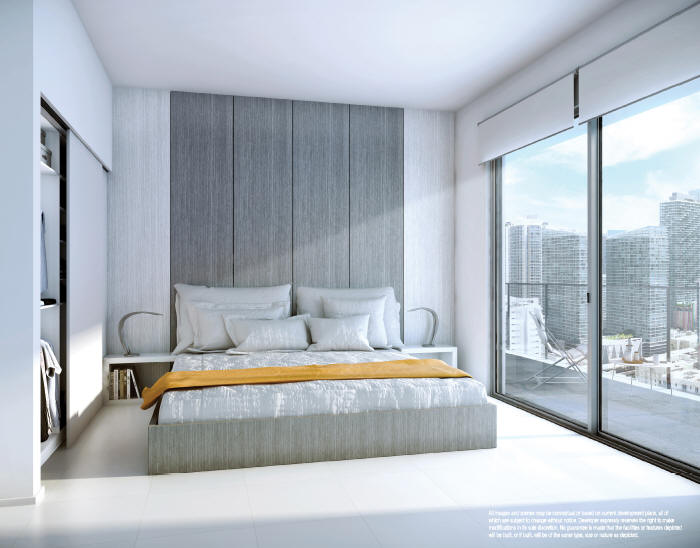 Smart Brickell residences showcase Miamiís most impressive views



Smart Brickell incredible Brickell Skyline views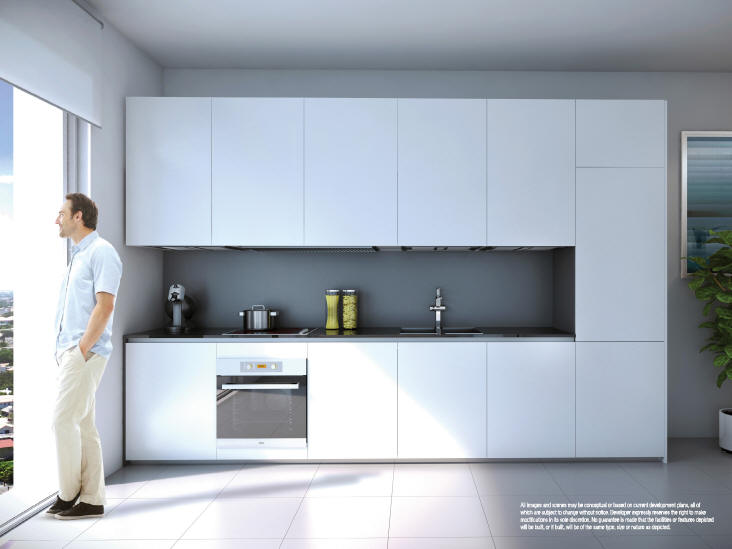 Smart Brickell well equipped kitchens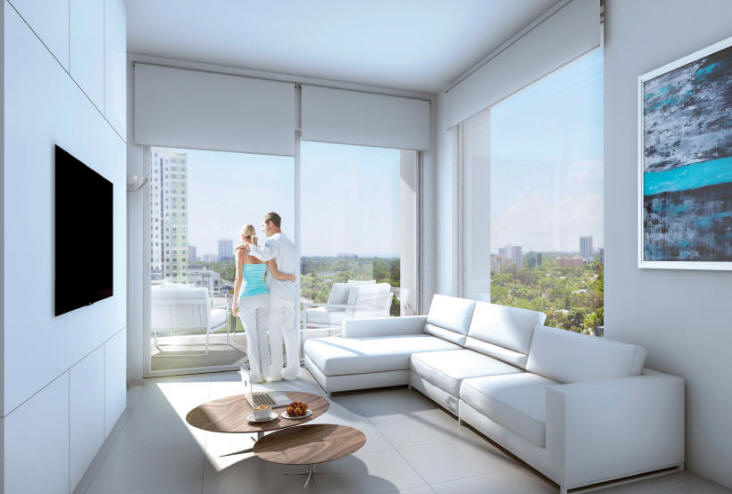 Well Distributed Living areas at Smart Brickell Condo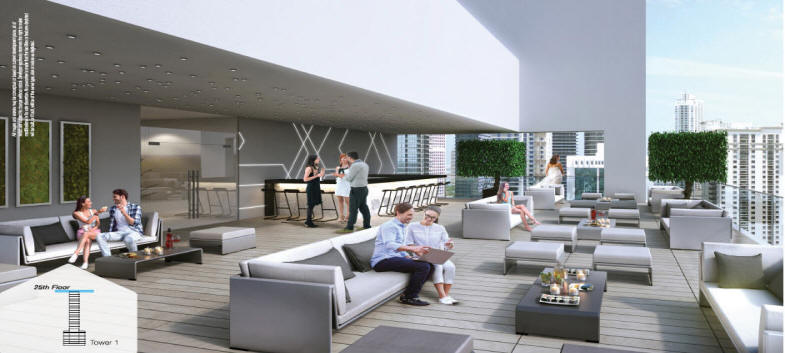 Relax at Smart Brickell Social Rooftop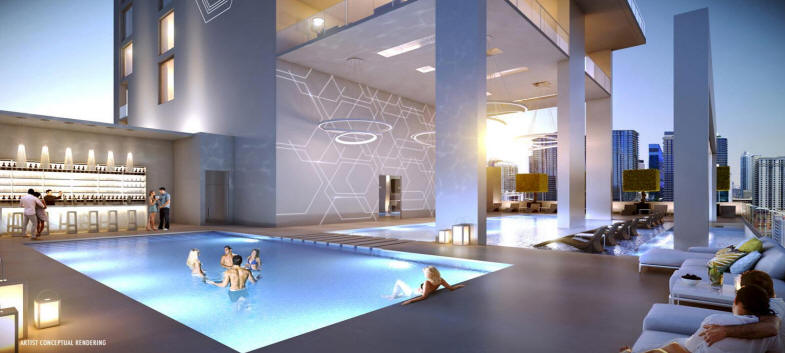 8th Floor Pool Area at Smart Brickell welcomes its residents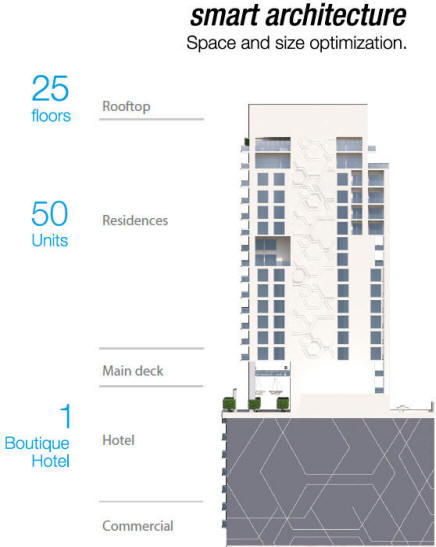 Smart Brickell Layout and Distribution
Smart Brickell Condo - Floor Plans
DOWNLOAD ALL FLOOR PLANS (PDF)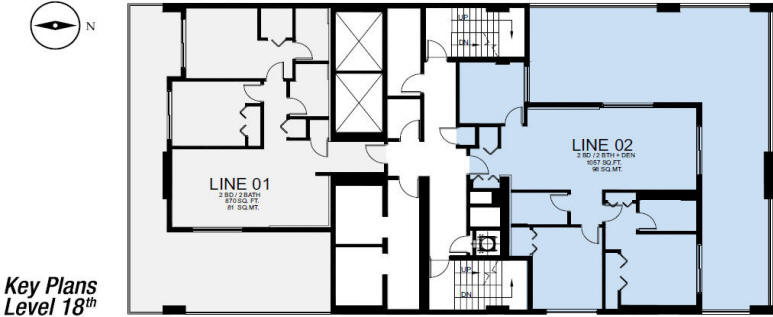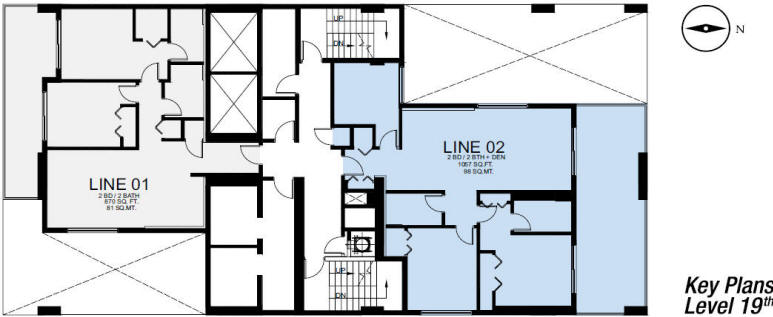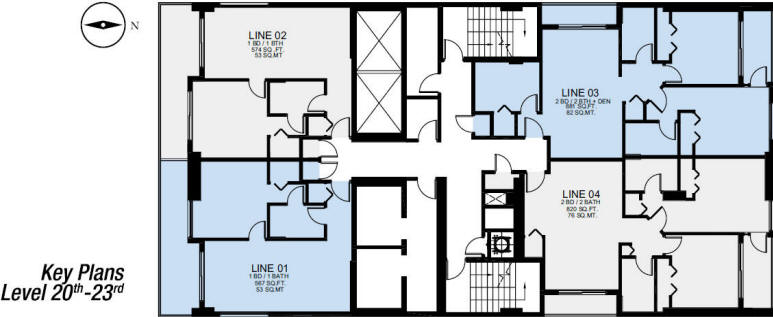 Smart Brickell - Where to Stay

The Epic Hotel
270 Biscayne Blvd
Miami, FL 33131
Phone: 305-424-5226 | Toll Free: 866-760-3742
Hilton Miami Downtown
1601 Biscayne Blvd
Miami, FL 33132
Phone: 305-374-0000
Intercontinental Miami
100 Chopin Plaza, Miami FL 33131
Phone: 305-577-1000
The Mandarin Oriental
500 Jade at Brickell Drive
Miami, FL 33131
Phone: 305-913-8288 | Toll Free: 866 526 6567
Conrad Miami
1395 Brickell Avenue
Miami, FL 33131
Phone: 305-503-6500 | Toll Free: 800-266-7237
The Four Seasons
1435 Brickell Avenue
Miami, FL 33131
Phone: 305-358-3535 | Toll Free: 800-819-5053
JW Marriott
1109 Brickell Avenue
Miami, FL 33131
Phone: 305-329-3500 | Toll Free: 800-228-9290
Hyatt Regency Miami
400 SE 2nd Avenue
Miami, FL 33131
Things to See Around Smart Brickell

Art Deco District
The historic Art Deco district of Miami represents one of the most spectacular redesigns in modern history. You may wish to stroll round this splendid square-mile in your own time; or take a narrated tour led by Miami Design Preservation League. Itís striking, very colorful and a little wacky.

Fairchild Tropical Garden
Fairchild Tropical Botanic Garden is one of the world's preeminent botanical gardens, established in Miami as the one place in America where tropical plants can grow all year round. Housing an extensive collections of rare tropical plants including palms, cycads, flowering trees and vines.

Villa Vizcaya
Should you be missing a taste of Europe visit the Italian Renaissance style Villa Vizcaya. Originally one rich industrialistís rather grandiose winter residence this is now a public museum full of art and fine furniture with quite astoundingly beautiful formal gardens.

Bass Museum of Art
Whilst Miami has a burgeoning art scene with a myriad galleries to visit, particularly around Lincoln Street and the Design District, The Bass museum houses a uniquely comprehensive collection of some 3,000 works of art from Boticelli to Caribbean sculpture. Frequent special exhibitions are held.

Wolfsonian - FIU
Originally the private collection of one incredibly wealthy individual, Mitchell Wolfson, a tremendous art deco waterfall is the lobby focus and many of the pieces are deco inspired. The stupendous Wolfsonian collection explores the evolution of design history.

Center for the Performing Arts
Housing four internationally acclaimed resident companies, the Concert Association of Florida, Florida Grand Opera, Miami City Ballet and New World Symphony, the Performing Arts Center provides extraordinary cultural and educational experiences of the highest quality.

Where to Shop Around Smart Brickell

Shopping Insider at Mandarin Oriental
Get an insider's guided tour on the 'best of the best' in Miami shopping with the assistance of a personal shopping expert. You may book a private half-day tour or the exclusive Shop Like a Celebrity Package.

The Bal Harbour Shops
An internationally renowned collection of specialty boutiques, restaurants and cafes in an impressive tropical-garden setting. Guests staying at Mandarin Oriental, Miami will receive a preferred card chock-full of added value shopping offerings from 30 of Bal Harbourís most coveted brands.

Village of Merrick Park
A Mediterranean-style outdoor mall consisting of extremely high-end stores such as Jimmy Choo, Sonia Rykiel, Neiman Marcus, Miami's very first Nordstrom, and upscale eateries such as The Palm.

Lincoln Road Mall
A pedestrian-only street mall in South Beach, with many specialty shops featuring jewelry, clothing and art, plus an assortment of restaurants. At one time a haven for eclectic small shops, the mall has come to favor large national retail chains yet it still retains a hip buzz.
Location for Smart Brickell Condo
disclaimer - IMPORTANT NOTICE - Information contained in this web site is believed to be accurate BUT NOT GUARANTEED Oral representations cannot be relied upon as correctly stating representations of the developer. For the correct representations, make reference to the purchase agreement and to the documents required by 718.503, Florida Statutes, to be furnished by a developer to a buyer or lessee. The sketches, renderings, floor plans, graphic materials, feature plans, condos for sale, and specifications described herein are proposed only, and the Developer reserves the right to modify, revise, or withdraw any or all of the same in its sole description and without prior notice. Without limiting the generality of the foregoing, Developer reserves the right to substitute any of the foregoing with items of similar or better value, in Developerís opinion. Oral representations cannot be relied upon as correctly starting the representations of the Developer. For correct representations, make reference to the documents required by Section 713.503, Florida Statutes, to be furnished by the Developer to a buyer or lessee.