About Venetian Islands Miami
The Venetian Islands is a neighborhood within the City of Miami Beach in
Miami-Dade County, Florida, United States. It is located in the center portion of the main island that the city occupies. The Venetian Islands, a chain of artificial islands in Biscayne Bay in the cities of Miami and Miami Beach. This is home to residential neighborhoods and a portion of the Venetian Causeway.
The island has been the home of many wealthy residents, including celebrities, since its creation. The islands real estate is a private community full of Miami Beach luxury homes. Exquisite waterfront Miami homes and luxury Miami mansions surrounded in a lush tropical setting can be found in Venetian Islands. Venetian Island homes feature large and luxurious spaces, even grand enough for a few celebrities, who wish to remain anonymous. The La Gorce Country Club which is located just a few minutes away has incredible attractions like world-class golf course, tennis, community pool and a relaxing clubhouse.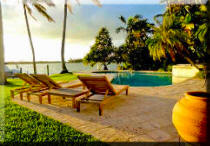 Venetian Island real estate is comprised mostly of luxury waterfront homes. Still, there are a few slightly more inland properties available as well. With easy access to the popular barrier island of Miami Beach and the downtown area of Miami, the Islands real estate is a fine choice for purchasing a Bayfront and waterfront home in South Florida.
Selling your Venetian Islands Home? Contact the Venetian Islands Miami real estate specialist for a free and without obligation market analysis on your real estate property. Also find out the numerous advantages of listing your home with the Venetian Islands real estate specialist and the benefits it offers to feature your home on this site.
Venetian Islands real estate includes the Belle, Di Lido, Rivo Alto and San Marino Islands. In general, the area encompasses a variety of "sub-neighborhoods" within its geographic boundaries. These include single-family areas, principal arterial roadways, and multi-family areas. Due to the diversity of areas, the neighborhood improvements will be implemented through two separate construction sub-neighborhoods, as follows:The Venetian Causeway crosses Biscayne Bay between the City of Miami on the mainland and City of Miami Beach on a barrier island in southern Florida. The man-made Venetian Islands and non-bridge portions of the causeway were created by materials which came from the dredging of the bay.The Venetian Causeway follows the original route of the Collins Bridge, a wooden 2/5 mile (600 m) long structure built in 1913 by John S. Collins and Carl G. Fisher which opened up the barrier island for unprecedented growth and development.
DiLido, San Marino and Rivo Alto Islands. These corridors consist of single-family residences. Originally planned to be a part of the total Venetian Islands Project with Belle Island, Di Lido, San Marino and Rivo Alto were subsequently "split-out" as a separate package because they were not deemed to be within a Priority drainage basin by the City's PWD. On the other hand, the Belle Island was. The Department of Environmental Management would not issue a permit for a complete project, if all islands did not receive storm water improvements. However, not having been designated a Priority Basin, monies made available to the Venetian Islands through the bond issue were appropriately reallocated to fund shortfalls within other priority basins citywide. Hence, Bid Packages 13B and 13C were separated for permitting purposes. Please contact the CIP Office for further details on projects that may be of interest to you.