Villa Majorca Condo Miami Additional Images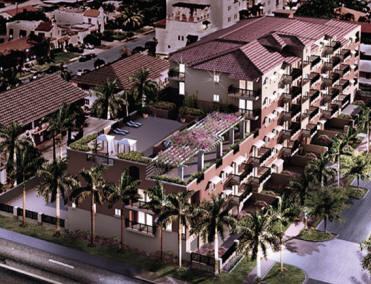 Villa Majorca Coral Gables Condo

The Villa Majorca Condo located in the "City Beautiful" of Coral Gables is a real find. Featuring a distinctive Coral Gables architecture, beautifully finished condos, lovely swimming pool, assigned parking and great location. Villa Majorca Condos are located at 343 Majorca St. Within walking distance to the heart of Coral Gables known for its fine dining and shops. With its cozy and serene surroundings, the Villa Majorca condo will surely make you feel at home. Villa Majorca is built more like a boutique condominium tower with only 36 total units. Villa Majorca has a selection of units that puts creativity and choice.
Villa Majorca Coral Gables Condo Floor Plans
Units
Bed/Bath
Sq.Ft.
Unit Location
2 Bedroom Units
210, 310, 410, 510
2 / 2
1,594 s.f. (148 m²)

reverse: 202/302
1,603 s.f. (149 m²)
204, 304
2/2
1,563 s.f. (145 m²)
206, 306
2/2
1,469 s.f. (136 m²)
208, 308, 408, 508, PH4
2/2
1,551 s.f. (144 m²)
405
2/2
1,082 s.f. (99 m²)
3 Bedroom Units
209, 309, 409, 509
3/2
1,571 s.f. (146 m²)

reverse: 201, 301
1,560 s.f. (145 m²)

305
3/2
1,569 s.f. (146 m²)
307, 407, 507, PH3
3/2
1,334 s.f. (124 m²)
406, 506, PH2
3/2
1,931 s.f. (179 m²)
Townhome Units
TH1
2/2.5
1,546 s.f. (144 m²)

reverse: TH4
1,456 s.f. (135 m²)

TH2
2/2.5
1,548 s.f. (143 m²)
TH3
2/2.5
1,380 s.f. (128 m²)