See Condos for Sale and Rent at Wind by Neo Miami Condo
ENTER WIND BY NEO CONDO HOME PAGE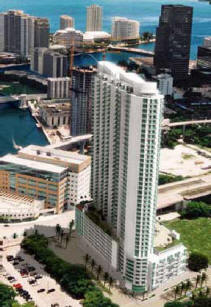 WIND will stand as a tribute to the earth's natural elements and the way in which they amalgamate themselves into the very fiber of our lives. Always moving, changing and shaping the world --WIND is nature's most prolific architect. The kinetic nature of WIND provided the inspiration to create a completely different urban living environment with flexible spaces like ExoRooms and K-Rooms that are adaptable to each person's individual lifestyle. Rising 41 stories, WIND is set against a Miami skyline backdrop in the exclusive River Front enclave on the Miami River's edge and is certain to become one of Luis Revuelta's crowning architectural achievements. Orientation NEO Epoch's conception of the next luxury urban habitat had to include ingenious and unique new features. But the kinetic spirit of WIND allowed us to focus on how architecture interacts with the urban environment and how to capture the most majestic and mesmerizing views of the urban surroundings. The design cues for WIND were taken from Mother Nature and we let her show us the best way to interact with the earth and its elements. The result is an architectural masterpiece that is positioned to capture the best views of the city WIND is oriented in such a way that every unit in the habitat has a view of Downtown Miami, Biscayne Bay and/or the Miami River. The panoramas are uninterrupted and unobstructed to what is becoming the ultimate East coast urban metropolis.
ExoRoomsTM Let's take it outside -- the living space that is. ExoRoomsTM are among the newest features to hit the urban landscape in Downtown Miami. ExoRooms take indoor living spaces and put them outdoors in spaces 11 to 12 feet deep. Picture yourself in an outdoor living room in the sky, or dining room, or meditation room. Cannot decide which type of room to make it? Make up your mind as you look toward the expansive views of Downtown Miami, Biscayne Bay and the Miami River.
K-Rooms TM Motion and flexibility are integral parts of the kinetic living experience called WIND. The unique k-Room TM design allows you to organize your living environment and adapt spaces that best suit your ever changing lifestyle. With your style and decorative flair the multi-function k-Room TM can be easily turned into an office, family room, game room, bar, or the type of creative room that compliments your lifestyle. Make the k-Room TM what you will.
Features
Kinetic Architecture
ExoRoomsTM
K- Rooms TM
Panoramic Views of the City, the Miami River and the Bay
Floor-to-Ceiling Windows
Impact Resistant Windows and Doors
Ceiling Heights of up to 18 feet
European Style Kitchen Cabinetry
Granite Counter Tops
Stainless Steel Appliances
Stainless Steel Sink with Garbage Disposal
Energy Efficient Appliances including Washer & Dryer
Natural Stone in Bathrooms
Designer Selected Bathroom Fixtures
Walk In Closets
Smart Building Technology
River Front is a gated and secured private enclave within the sprawling downtown setting that is becoming the epicenter of urban living. This 13.5 acre urban oasis is designed as a complete sanctuary offering its residents a palm-lined boulevard with cafes, restaurants, retail stores, residences and office condos. River Front will also feature 900 linear feet of Riverwalk, a public walk way along the river that will feature sonic of Miami's finest restaurants and docking space.
Wind By Neo Kitchen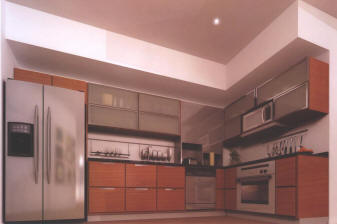 Wind By Neo Terrace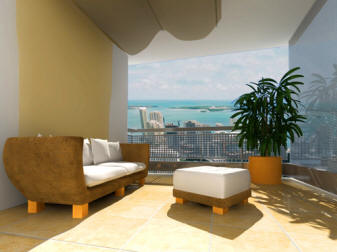 Wind By Neo Living Areas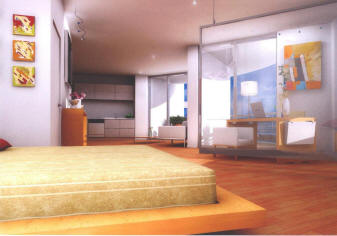 Wind By Neo Living Area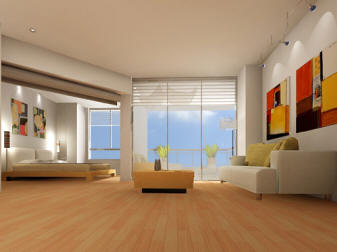 Wind By Neo Southeast View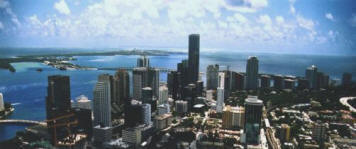 Wind By Neo Northeast View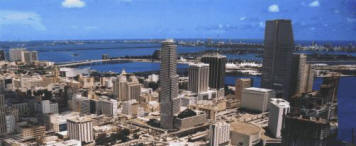 Wind By Neo Amenities

Two Story RiverClubTM overlooks the Miami River, Biscayne Bay and The City.
Indoors:
Split Lounge with a professionally equipped communal kitchen
Wellness Center with state-of-the-art fitness facility and Studio
His and Hers Spa with Massage, Steam and Sauna Rooms
Holistic Center with Meditation Area
Sports Room (Bar, Billiard Table and Plasma TV)
Cigar and Wine Parlor and Library
Children's Playroom
Outdoors:
Temperate Controlled Pool
ExoBathTM
Sky Bar
Meditation Garden
Bonfire Cove
Business Center and Conference Room
Racquetball Court
Pet Friendly Environment
Map Location for Wind by Neo Miami