HISTORY OF NAPLES
Once, the only people to stroll Naples' seven miles of white, sandy beaches, were the Caloosa Indians. The first settlers, Roger Gordon and Joe Wiggins, arrived in Naples in the late 1860's. A river and two inlets still bear their names.
Throughout the 1870's and '80's, magazine and newspaper stories telling of the area's mild climate and abundant fish and game likened it to the sunny Italian peninsula. The name Naples caught on when promoters described the bay as "surpassing the bay in Naples, Italy." In 1887, a group of wealthy Kentuckians, led by Walter N. Haldeman, owner of the Louisville Courier-Journal, purchased virtually the entire town of Naples. One of the first improvements Haldeman and the Naples Company made was to build a pier 600 feet into the Gulf of Mexico. The unusual "T" shape allowed large ships to dock easily. Despite being destroyed and rebuilt three times, the pier's "T" shape remains.
Naples quickly gained a reputation as a winter resort. Social life revolved around the Naples Hotel, which played host to celebrities such as Rose Cleveland, Thomas Edison, Harvey Firestone, Greta Garbo, Hedy Lamarr, and Gary Cooper. As the town of Naples went up, so did the price of property. The cost of a beachfront lot soon reached $125. In 1911, Barron G. Collier, who had made his fortune in streetcar advertising, visited nearby Useppa Island. He was so taken with the area that he bought over a million acres of untouched swampland - including most of Naples. Collier believed that Florida's west coast could enjoy the same boom that the east coast was experiencing in the 1920's; but first it was necessary to bring in road and railroads.
Based on Collier's promise to help build the Tamiami Trail, in 1923 the state legislature created Collier County, of which Naples is the county seat. Collier spent more than $1 million of his own money to construct the Tamiami Trail, which opened in 1926 as the only paved highway linking the state's two largest cities - Tampa and Miami. Collier died before he could see his dream come true, but come true it did. Today, Naples enjoys unparalleled prosperity. And the area's unrivaled sport fishing, hunting, boating, sun bathing, and beach combing attract people today just as it did a century ago.
*Historical information thanks to "Dining and Doing Guide"
Back in the early 30's, winter visitors were coming to Naples to enjoy the sun, the beaches and a small golf course located at the end of Fifth Avenue near the beach. It was in 1932 that Charles "Lucky" Lindbergh landed his plane in that area. Lindbergh and his wife, Ann, had a retreat in Sanibel and would drop in to pick up supplies. Naples Downtown consisted of a few businesses located approximately 3 blocks east and west of Ninth Street South (U.S. 41), at the junction that was known as Four Corners. Ed Frank's Garage and his small strip mall, the Chamber of Commerce building, telephone company, train depot, a liquor store, gas station, dry good store, Club 41 and not too much else was located there. Club 41 was a popular place for entertainment. It has been said that among the guests that frequented the Club were Gary Cooper, Lawrence Tibbets, Gertrude Lawrence and perhaps Gloria Swanson.
Occasionally a car would pass by Four Corners. Some were crossing the state going to Miami on the new Tamiami Trail East that had been completed in 1928. At noon you could hear the loud train whistle from the Orange Blossom Express as it arrived daily at the Depot train station just a block away. Today the Depot remains as a historical landmark of the train service that began in Naples in 1927. In 1923, the Frank family lived upstairs over the Ed Frank Garage near 10th Street South. This was the first commercial building on Fifth Avenue South. Mrs. Frank would throw her table scraps to alligators in the swamp below which eventually was filled in with old cars and motors. This family was one of the first settlers in the area and are noted for having opened the first car dealership. Mr. Frank invented the first swamp buggy and also built the first strip mall.
The first bank in Collier County was built in 1923 in Everglades City. It was 26 years before Mamie Tooke, often called the Mother of Naples, opened the first bank in Naples in 1949 on Fifth Avenue. South. She was instrumental in teaching locals how to budget and save their money, and many of those original depositors became large land owners. In 1989, it became Barnett Bank. Cory Osceola (a member of the Seminole tribe and local resident of Naples) and his family used to set up a stand and sell their Indian crafts on Fifth Avenue. They were a very well respected, old Indian family in the area. The descendants of the Osceolas are now world-renown builders of Chickees (cypress pole constructions with palmetto-thatched roofs). Today many of their structures stand in southwest Florida and the Caribbean. The Naples Depot began providing train service on January 7, 1927. The last train to leave Naples was in 1971 when the service was discontinued. The Depot has since been restored and is today used by many community organizations for functions. A train whistle is blown at noon every day just as it was in the early days of Naples.
The Rexall Drug Store on the corner of Fifth Avenue South and 8th Street South was the meeting place of local businessmen. They sat at the benches in front of the store and discussed local business highs and lows each day. No one objected when the children sat on the floor inside reading the new comic books when they arrived. This building changed hands in 1971 and is now known as Naples 5th Avenue Pharmacy. The Naples Women's Club was responsible for providing Naples with it's first library as early as 1932. In 1951, they built the club house at Park Street and Sixth Avenue South which housed the library and had a separate street entrance.
The location of the Naples Chamber of Commerce has come full circle. In 1928, it was located in approximately the same spot as the Chamber's Visitors' Center of today. In 1929, a small building housed the telephone company where the Merrill Lynch building is now located. In 1945, there were 17 telephones in town. In 1968, the United Telephone Company built a new telephone building around the first little structure. The counter where telephone bills were paid is now the counter where the chef from Bistro 821 turns out his delicacies.
In the 1944 hurricane, Pappy Turner's cow and calf were loaded on a skiff and put on high ground for safety. That location today is the sight of Kepp's Men's Store. This was also the original location of Wynn's Market in 1945. (The Turner family still owns Turner Marine on 10th Street South.) In 1960, during Hurricane Donna, surge water was over the table tops of Beroni's Cafe which was located on Fifth Avenue South near 9th Street South. The first road, of sorts (shells in deep mud ruts), from Naples to Fort Myers was completed in 1918 and is known today as Tamiami Trail North. To travel to Miami one would have to go north to Jacksonville and then south. In 1928, with the vision and resources of Barron Collier, the Tamiami Trail East was completed from Naples to Miami.
Special Thanks to the Florida State Archives Photographic Collection for Historical Photos and to Dining and Doing Guide for Historical Information
Naples Area Elementary Schools
Naples Area Middle Schools
Naples Area High Schools and Colleges
Naples Area Private and Alternative Schools
Naples Florida Homes Naples Real Estate Naples Condos
I thank you for visiting my web site and look forward to meeting you when you visit Naples. Naples has been rated as one of the most beautiful places to live in the country and for good reason. The weather in Naples is ideal in the winter with temperatures typically in the upper 70's to the mid 80's. Sunsets in Naples change daily and so does the population. The Travel Channel ranked Naples " Number 1 " in their rankings of Americas's Best Beaches for 2005.
Golfing, boating, sunning on the beach, swimming, tennis, dining, fishing, nature trails, The Philharmonic, shopping, and of course looking at Real Estate are all just some of the activities you can be involved with when you are in Naples. Terracina in the Vineyards
Naples has over 10 miles of sandy beaches with dozens of access points. Two of our beaches have been ranked among the top 20 in America; Clam Pass Beach and Delnor-Wiggins Pass State Park. There are condos located directly on the beach in Naples as well as condos located on the bay waters that are across the street from the beach. We also have homes on the beach in Naples as well as homes located on waterways leading to the Gulf of Mexico.
We have fine shops and art galleries as well as a major mall. When you visit my Search Site you can also link to a number of other Naples links.
Fish the 10,000 Islands area in the Everglades or fish the bays behind Keewaydin Island no matter what the weather is like in the gulf. Fishing is also good in many of the inland bays and canals, such as in Naples Bay, Port Royal, Aqualane Shores, Royal Harbor, The Moorings, Park Shore, Pelican Bay and Vanderbilt. There are many marinas and yacht clubs in the Naples area.
Whether you want a single family home in Naples, a condo in Naples or any other real estate in Collier County, I can help you. I can help you to buy wisely.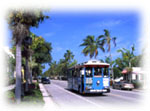 Naples is the crown jewel of Southwest Florida -- nestled on the sun drenched beaches of the Gulf of Mexico. Naples is known for world class shopping, dining and abundant, challenging golf courses. It is also, only steps away from island seclusion or the untamed tropical wilderness of The Everglades. Boasting one of the nation's best sandboxes and calmest seas, Naples makes a splash with water lovers and recreationists. Friendly parks beckon sports enthusiasts and picnickers with lovely green spaces and recreational facilities.
Explore Naples, Florida because it's fun to explore! Naples has rapidly become known for its world-class hotels and resorts, beaches, upscale Naples Florida restaurants, Naples Real Estate, Naples Florida shopping, beautiful beaches, and amazing Naples sunsets. Naples Florida also has a reputation for challenging golf courses, superb boating and fishing, sporting events, Naples real estate diverse art galleries and theatre, and of course, perhaps the most appealing characteristic, fantastic year-round weather in Naples.
Explore Naples is here to help you find the information about Southwest FL that you are looking for. Whether your interested in real estate, Vacation real estate for Naples or vacation rentals, nightlife and entertainment and more about and the perfect Naples, Florida restaurants, or even daily excursions like an airboat ride in the Everglades, Explore Naples has got you covered for anything you need in Florida! Looking for great deals for Florida, hotels, Dining, Florida Real Estate? Explore Naples can help. We have partnered with the number one online hotel reservation company available on the Internet today. When you search for Naples Florida hotels on the Explore Naples website, you will find the lowest Special Internet Rate Prices available, Guaranteed! So, why look anywhere else, and pay higher prices? Book your Naples hotels reservation today to visit us in all of Southwest Florida and Naples.
We hope you find this website useful and informative, and if you are unable to find information about Naples, Florida Restaurants, Naples Florida Accommodations Hotels, Real Estate, Shopping, Dentist, Beaches, Nightlife, Physicians, Bars, Pictures, Golf Courses, Art Galleries, Naples, Florida Doctors or anything else in Naples, please contact us. We look forward to having you visit us in the very near future. Offering Hotels, Dining, Florida Real Estate, Restaurants, Naples, Physicians, Naples, Florida Real Estate, Naples, Florida Dining, Golf Courses and much more. Real Estate, Realtors Agents, and much more about Restaurants In Naples and Soutwest Florida, Naples Florida Hotels, Naples Dining, Sporting Events, Community Events, Dining, Real Estate Brokers and more. With all these options and things to do for Naples Florida, dining, Naples restaurants, shopping, real estate in Naples, Florida.
Our family has visited Naples for three weeks every winter since 1982. The variety of Naples activities and attractions seems to grow every year. This year, we plan on visiting Naples newest attraction, the Naples Botanical Garden.
Elizabeth Murphy - Denver, Colorado
One thing Naples, Florida is not known for is boredom. So, get ready for some fun, because you will be pleasantly surprised at the diversity of Naples attractions and activities. Visit the 14-acre Naples Nature Center, where you can rent a kayak or canoe and explore Naples watery mangrove lined trails. Or, if you are looking for a little more speed in your watercraft, visit the everglades and experience the joy and exhilaration of an airboat ride as you travel safely over the wetlands, home of alligators, bald eagles, egrets, and the Florida panther.
Don't stop there. Naples has plenty of other water activities to enjoy. Naples boat charter companies will take you offshore to fish for the big ones, and if fishing is not of interest to you, rent a boat or jet ski for the day and leisurely cruise along Naples sun-drenched back bays where resident manatees and dolphins play. Kids of all ages will enjoy getting up close and personal with animals and reptiles from the Naples Zoo, riding the go-karts at King Richards Family Fun Park, put-put golf, or playing volleyball at one of Naples beach courts.
For those of you with more refined tastes, lose yourself in the Naples Botanical Gardens, a wonderland of orchids and tropical plants, or tour the Naples Museum of Art, or von Liebig Art Center; see live plays and concerts at the Naples Philharmonic Center for the Arts, Naples Dinner Theatre, or the Sugden Community Theatre, and if you are interested in exploring the 10,000 years of Naples history and archaeology, be sure to visit the Collier County Museum.
There is no end to the number of ways you can have fun in Naples Florida. Whether you want to shop until you drop, play golf until you hit that perfect shot, play tennis on one of Naples many public tennis courts, or spend your time relaxing on the white sandy beaches, you will find an activity that satisfies your needs. Speaking of needs, for those who wish to tempt lady luck visit the Seminole Casino, featuring high paying gaming machines, live action poker and award winning dining. If for any reason you are unable to find a specific Naples activity or attraction in the Explore Naples website, please contact us by clicking here.
A climate for business in Naples Florida
By Jim Lockhart,
Naples Daily News, business editor
The economy of Southwest Florida has changed over the years from one concentrating on just a few industries - tourism, real estate, agriculture - to an ever-evolving combination of goods and services that shows the growing diversity of the area. To be sure, the old standbys remain at the top of the heap.
Tourism is the seasonal engine. From autumn to late spring, the region is bursting with visitors, here to enjoy the sandy beaches, warm weather and variety of man-made tourist attractions. Many of those visitors decide to stay, fueling the ever-growing real estate industry. From a community that hugged the coastline just a few decades ago, it has matured into a county-wide conglomeration of housing developments, all designed to make the one-time visitor a permanent resident.
And even if not one more tourist ever came to Collier County, there would still be a vast agricultural empire. That empire has appeared somewhat tarnished in the last few years, thanks to foreign-trade policies, heavier-than-usual rains, cold snaps and pest invasions, but even in the worst of times, Collier agriculture does more than its fair share to feed the nation, particularly with winter vegetables and citrus.
But there's more. Not-so-old timers can tell you of when one had to drive to Miami or at least Fort Myers to do any decent shopping. But that has changed as the nation's major retailers have discovered Naples. An expanded Coastland Center mall and revitalized Fifth Avenue South, along with the traditions of Third Street South, are helping to make the area a self-contained shopper's paradise.
And industry is also discovering Southwest Florida. Not the dirty, smelly industry of the Rust Belt, but a clean, high-tech industry that brings welcome jobs and year-round production